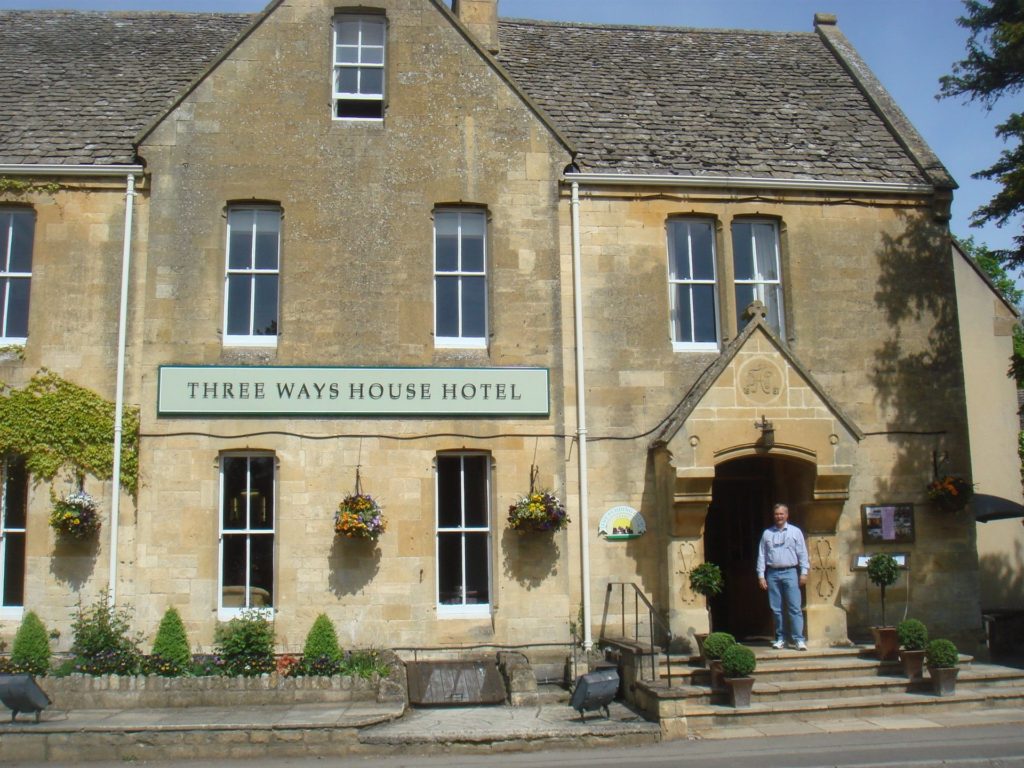 When I first went to the world famous "Pudding Club" in Mickleton, England, it was a little tour I arranged with colleagues at work. We were all teachers, and the idea of going to one of the quaintest parts of England, and taking part in a traditional feast of desserts was just the kind of unique and eccentric activity that attracted us.
It was an experience that was more than I could ever have expected. We arrived at Heathrow Airport one morning in late May, rented our cars, and headed up to the Cotswold villages. We had a full day of sightseeing planned before arriving at our destination, and as it turns out we needed every minute of that sunshiny, spring day. After a 1.5 hour drive from Heathrow, we arrived in Burford for lunch. At Huffkins cozy stone bakery/teahouse, we had the most extraordinary High Tea with three tiers of typical English fare including cucumber sandwiches, scones, strawberry jam, clotted cream, cream cakes, and traditional tea that just seems to taste different in England than it does anywhere else.
Our joyride took us through beautiful towns like Burton on the water, Stow on the Wold, Guiting Power, Broadway, and all the way to Mickleton, just ten miles from Shakespeare's Stratford-upon-Avon. Three Ways House Hotel is tucked into the tiny village, and it has been the gathering place for the Pudding Club for more than 30 years, lately becoming famous for inviting non-club members to its charming traditional dinner and dessert feast.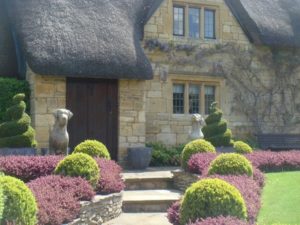 But you have to do it right! That is what the English would say, and after one of the most charming days I have ever had, I absolutely agree. After a full English breakfast the next morning, we headed off for a hike in the Cotswold Hills. Hiking is called rambling in England, and we rambled through old paths, fields of rapeseed, and under trees with a profusion of bluebells growing underneath. We ate lunch at the Ebrington Arms, and continued on toward Hidcote Gardens. In the gorgeous afternoon, we walked from village to village only a half mile from each other, each one filled with beautiful stone cottages, some with thatched roofs, some covered in ivy, most with historical markers, and all with beautiful spring flowers bursting from window boxes and hedges.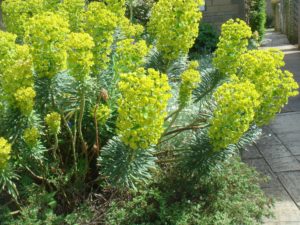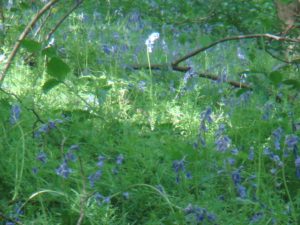 When we returned to the little inn, we changed, took a little rest in the garden, and then gathered in the lounge for Elderberry spritzer where we met the MC for the evening. Just like we do at Woodstock Inn every month, the MC gave the rules for the evening, and we entered the dining room. We ate a traditional meal of roast and potatoes, and then were charmed by the parade of desserts, all lavishly described by the MC with hints of personification like "Now, be sure to clap for each one. They all have feelings, you know." It was a ridiculously charming evening filled with playful scolding for not finishing a bowl of dessert "Think of Oliver and more please?!, for goodness sake," and a judgement and rating of desserts at the end.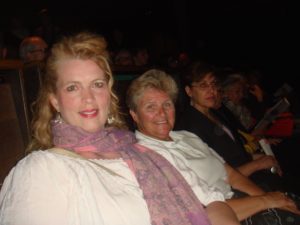 It was a capstone evening following a charming day, and the most memorable part of our little spring journey to England. When I bought Woodstock Inn in 2010 it was my desire to bring my love of international culture to the inn, and I desired to start a dessert club that would bring the same joy to others as it did to me. I'm happy to say that we have begun the dessert club tradition and hope to bring the same kind of love and charm to our guests as I felt tucked in that little village inn in Mickleton, England.
Some English Inspiration…May Dessert Club
Join our England inspired Dessert Club this month, May 21, 2016! Come join us for Bangers & Mash, Harry Potter's Treakle Tart and more!