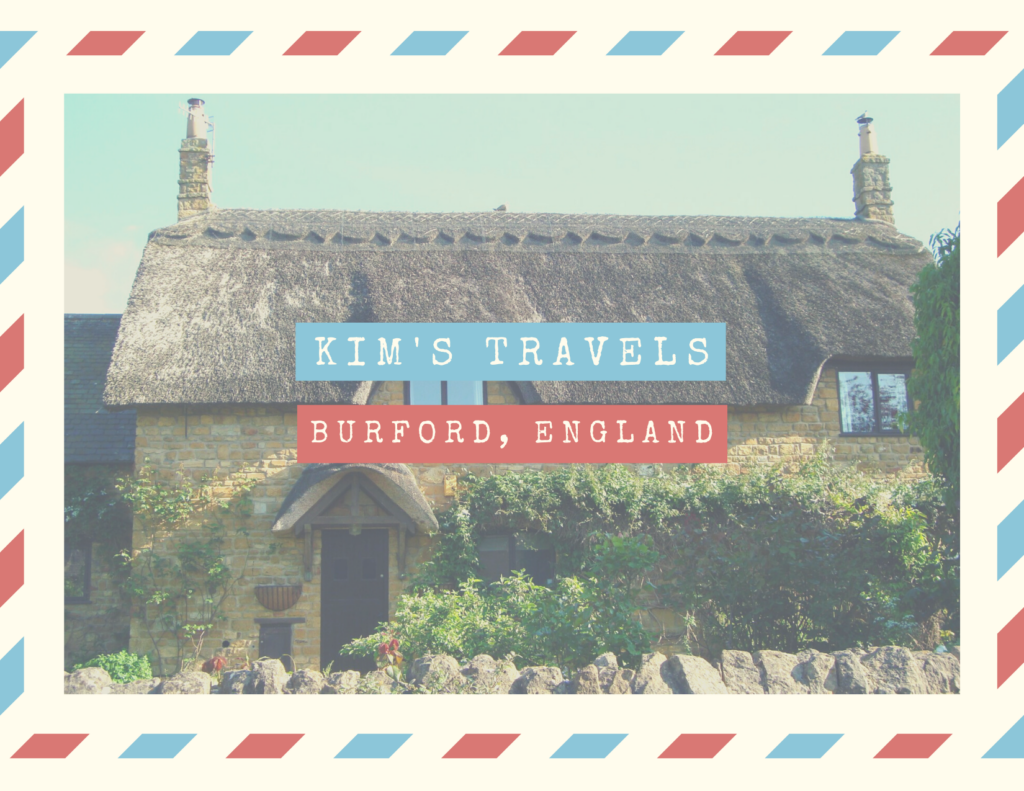 There is nothing quite so cozy as a cup of English tea in a charming setting with some nibbles on the side.
On a day trip from London, you exit the M40 onto the A40 and one of the first sheep towns you come to after Oxford is Burford. I say sheep towns because once upon a time the area of the Cotswolds (meaning sheep on the hills) was famous and prosperous for the sheep trade. Burford is a little town with very old houses leaning together along a main street that slopes gently down to a a valley and bubbling creeks.
In the middle of the main street (called high street in England), is a bakery called Huffkins. Once you peel your eyes from the picturesque windows filled with hot cross buns and rasberry tarts, ask the hostess for a seat. To sit down you pass through a very popular bakery filled with beautifully displayed goods and into the little dining room. The stone walls speak of the age, and the cheerful dining room is filled with wood tables and chairs. We were there in the spring and the sun peeked through the windows, and little wildflowers in tiny vases perched on the windowsills.
We ordered afternoon tea which came with famous English tea in a little white teapot with cream and lumps of raw sugar. On the three-tiered carousel were little egg salad and cucumber sandwiches, multilayered slices of cream cakes, and a variety of shortbread cookies (famous lardy cakes optional). We spent a lovely couple of hours that afternoon cozied into the old bakery, eating the delectable selections, and warming our bodies and hearts with good English tea and company. Cheers to a wonderful little town in England!
What do you think? Is that someplace you would like to go? Let me know what is on your bucket list?